Interim Pastor (Until March 31st 2023)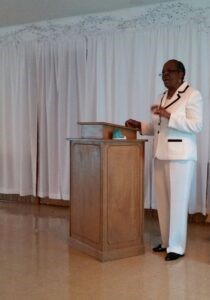 Davie Street Presbyterian Church is in a pastoral transition phase. The Pastor Nominating Committee has been formed and is seeking a permanent pastor. Rev. Killian served as the Interim Pastor from September 2021 to March 31st, 2023. A brief bio of Rev. Killian follows.
Rev. Dorothy J. "Dot" Killian is a native of Rock Hill, South Carolina where she grew up in a strong Christian family whose values have shaped her life as an adult.
She is a graduate of Winthrop University with a Bachelor's degree in English and a Master's degree in Education. After teaching high school English for 2 years, she joined the faculty of Johnson C. Smith University, Charlotte, North Carolina, and later served on the faculty of Shaw University, Raleigh, North Carolina. After 9 years of teaching English, Rev. Killian enrolled in the North Carolina Central University School of Law where she earned her Juris Doctorate (J.D.) Rev. Killian opened a solo practice, Law Office of Dorothy J. Killian, and later added a second location in Lancaster, South Carolina. She served as a part-time Municipal Judge, and later joined the South Carolina Department of Social Service where she served as Assistant General Counsel.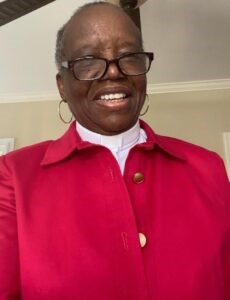 Rev. Killian is a graduate of Union Presbyterian Seminary in Charlotte, North Carolina. Prior to and during seminary, she served as Associate Presbyter for Congregational Development and Mission for Providence Presbytery in Rock Hill, S.C., for 10 years. Rev. Killian has completed certification as a Transitional/Interim Pastor, and is a member of the Presbytery of Charlotte where she serves on the Committee on Ministry. In the local church, Rev. Killian taught Sunday School, Bible Study, sang in the choir and participated in Presbyterian Women.
Rev. Killian is active in the community and currently serves on the Board of Directors of Hospice and Community Care in Rock Hill, S.C., and on the Board of Trustees of Johnson C. Smith Theological Seminary, Atlanta, Georgia. Rev. Killian has previously served on the York County Planning Commission, General Counsel for the Board of Trustees for Friendship College, the Board of Directors for Keystone Alcohol and Drug Abuse Center, and the Rock Hill Affordable Housing Commission.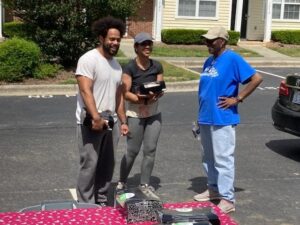 Rev. Killian has received numerous awards including the City of Rock Hill Dr. Martin Luther King, Jr., Drum Major Award for Community Service, the Alpha Kappa Alpha Sorority Inc., South Atlantic Region Trailblazer Award, the North Carolina Central University School of Law Outstanding Community Service Award, and the Eta Alpha Omega Chapter of Alpha Kappa Alpha Sorority, Inc,. Community Service Award. Her book of poetry, October's Child was published in 2019.
Learn More about Pastoral Transition
Learn More about Church Leadership