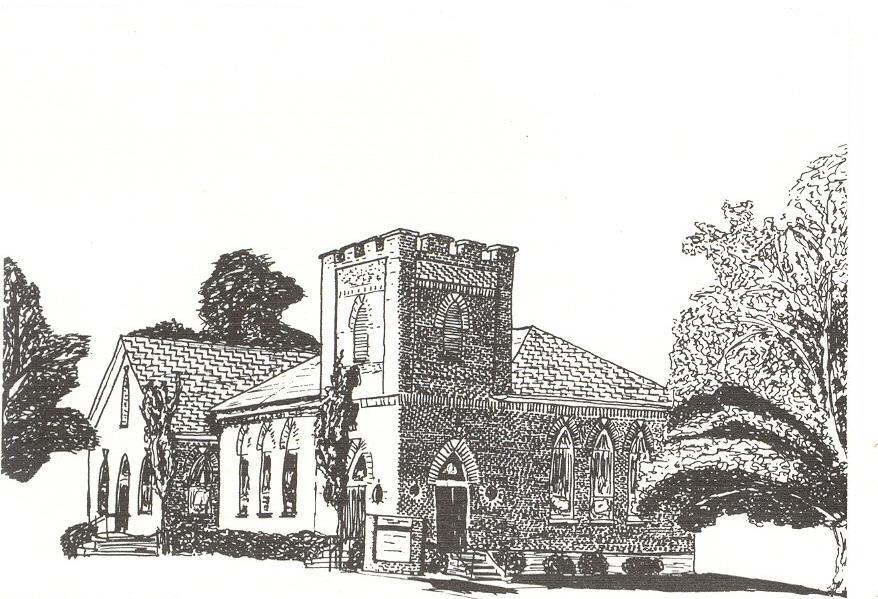 A Brief History of Davie Street Presbyterian Church
The idea of an African American Presbyterian church in Raleigh was presented to the board of Church Extension in early 1868. There was apprehension in the minds of the leaders of the General church about the creation of an all-black church in the South because of the possibility of rehashing pre-Civil War hostilities.  Elder Godfrey Rainey, from the Freedmen Board of Washington D.C., and his wife came to Raleigh to explore the possibilities of a church but found that the South was not conducive to the idea at the time. He did recommend that a church school be established and was authorized to proceed.  Elder Rainey conferred with George Lane, a civic leader and large landowner. Mr. Lane secured a location on the southeast corner of Haywood and Davie Streets, where the school was opened.  Elder and Mrs. Rainey and H. Spencer, a free-born African American, were the first teachers in the school.  The primary focus of the school was the prescribed curriculum of the North Carolina Department of Education infused with Bible studies, industrial education, and music. Subsequently, the Church was organized and located on the corner of Davie and Person Streets.  The land was secured from the Raleigh Methodist Church, and regular worship began in 1872.
Rev. Dr. L.E. Fairley, formerly pastor of Kinston White Rock Presbyterian Church and head of Fayetteville State University (formerly the State Colored Normal School) directed the building of the current church structure.   A number of pastors served at Davie Street over the past including:  Reverends Bemon R. James, W.W. Mayle, J. W. Smith, A.S. Powe, C. Andre Kearns, William Gillespie, Robert Shirley, Oscar McCloud, Frank Hutchison, John A. Bagby, and James W. Brown.  Rev. Dr. Byron A. Wade was called as the newest pastor of Davie Street and began serving in 1996.
On October 1, 2020, Rev. Dr. Wade was called to be the General Presbyter of the Presbytery of Western North Carolina.  On September 12, 2021, an accomplished interim pastor, Rev. Dorothy J. Killian, began serving.  Rev. Killian is leading Davie Street to determine how God is calling us to be a resource in our community and understand how to use our gifts and talents to develop a fruitful bond and thriving partnership with a new installed pastor.