Davie Street Presbyterian Outreach partners and collaborates with organizations throughout the county in order to care for the hidden and forgotten in our community. The members of the Outreach Ministry team work to assist the marginalized move from a cycle of dependence to a place of holistic shalom.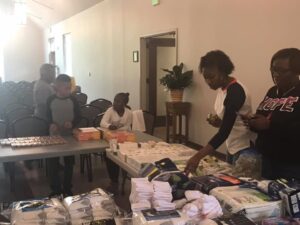 Providing assistance to the homeless: Homelessness is broad and overarching. People who are homeless and either in shelters or in the street need toiletries, personal goods, and warm clothing in the winter.  Outreach Ministry has found this to be a meaningful ministry for the homeless, especially those in and around downtown Raleigh.
Forming coalitions to help those in need:   Davie Street's Outreach finds that forming coalitions with agencies expands our reach into the community.  Working with the Downtown Coalition of churches, we are building our fifth house this year in partnership with Habitat for Humanity of Wake County.  Outreach Ministry and Davie Street continuously partners with Catholic Charities.  Our partnering has included providing needed Christmas gifts and clothing for children and assisting in furnishing a home and providing counseling and financial support to families with high need.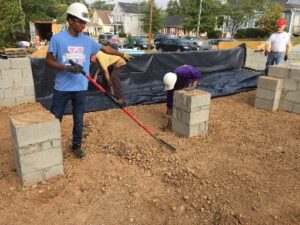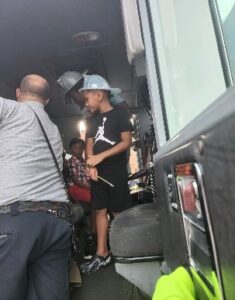 Partnering with the community: National Night Out is a community building event that enhances the relationship between neighbors, law enforcement, and fire departments.  Outreach Ministry has partnered with the local community leaders in hosting a Night Out event at Davie Street Presbyterian during the August celebration.  Events are family friendly and free. In 2022, the Outreach Ministry provided food, games, and music for the neighborhood along with information about community law enforcement and fire safety, and information about community resources.