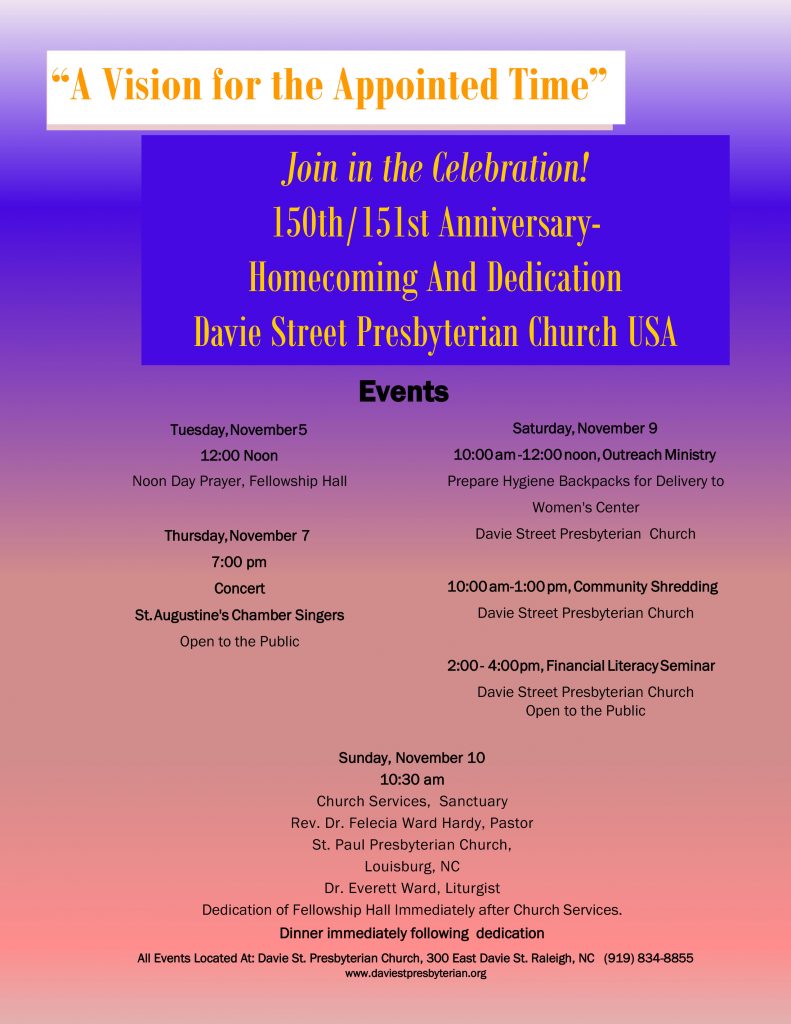 In celebration of our 150/151st Church Homecoming Anniversary, we are hosting the following free events at 300 East Davie Street, Raleigh:
SCHEDULE OF EVENTS
Thursday, November 7th at 7:00pm a Concert featuring the St. Augustine Chamber Singers and praise dancing. Dinner to follow by the Men's Council.
Saturday, November 9th 10:00am-12:00pm Outreach Ministry prepare hygiene backpacks for delivery to Women's Center
– from 10:00am-1:00pm a Community Shredding Event and
– from 2:00pm-4:00 pm a Financial Literacy Seminar
Please come and join us at Davie Street Presbyterian Church on
Sunday, November 10th at 10:30am for our Homecoming Service with guest speaker Rev. Dr. Felecia W. Hardy and Dedication to follow!